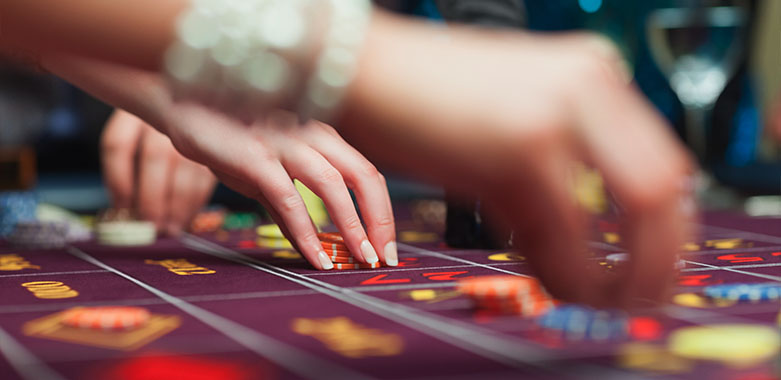 Casino Table Games
From blackjack to craps to roulette, 4 Bears Casino & Lodge offers all the thrill, strategy and excitement of table games. Our games staff is on site to help you find and join the game of your choice.
Blackjack
At 4 Bears Casino & Lodge, you'll find five tables of this all-time favorite casino games, with limits of $3 to $100 and a high-stakes table with a max bet of $250.
Craps
Our energizing, Vegas-style craps table picks up the pace with offer-betting limits of $2 to $60 with double odds.
Roulette
With its spinning wheel and bouncing white ball, roulette offers players many exciting bets and payoffs, from even money to 35-1.
High-Stakes Gaming Area
The high-stakes area at 4 Bears Casino & Lodge features $25 to $250 limit blackjack.
Poker Room
Get set for hot hand of No Limit Texas Hold 'em Poker on Wednesdays – Sundays with low buy-ins and rebuys. Registration at 6 PM on Wednesday – Friday and 1 PM on weekends; Play starts one hour later.
Monday – Tahoe High
Registration: starts at 6PM
Poker: starts at 7PM
Buy in: $20.00 ($5 re-buy for 1st hour & 20 minutes)
Live games to follow tournament
Tuesday – Omaha High
Registration: starts at 6PM
Poker: starts at 7PM
Buy in: $20.00 ($15 re-buy for 1st hour & 20 minutes)
Live games to follow tournament
Wednesday/Thursday – Texas Hold'em
Registration: starts at 6PM
Poker: starts at 7PM
Buy in: $20.00 ($5 re-buy for 1st hour & 20 minutes)
Live games to follow tournament
Friday – Texas Hold'em
Registration: starts at 6PM
Poker: starts at 7PM
Buy in: $30.00 ($10 re-buy for 1st hour & 20 minutes)
Live games to follow tournament
Saturday – Texas Hold'em
Registration: starts at 1PM
Poker: starts at 2PM
Buy in: $120.00 ($50 re-buy Bounty Tournament)
Live games to follow tournament
Sunday – Texas Hold'em
Registration: starts at 1PM
Poker: starts at 2PM
Buy in: $20 ($5 re-buy for 1st hour & 20 minutes)
Live games to follow tournament
**Anyone is allowed to play poker
**Questions Contact: Dennis Whiteowl – (701) 421-7843