Project Description
Bridal Gala
February 22
Tickets on sale now!
Getting married? Congratulations! We're hosting an extensive, beautiful Bridal Gala with all the exhibitors to help you plan your perfect day.
We've got a fun day planned for you. Great vendors with great giveaways. Join us for your chance to win prizes galore, including trips to Las Vegas, a wedding package from 4 Bears, concert tickets, Yacht excursion, gift certificates from vendors and so much more.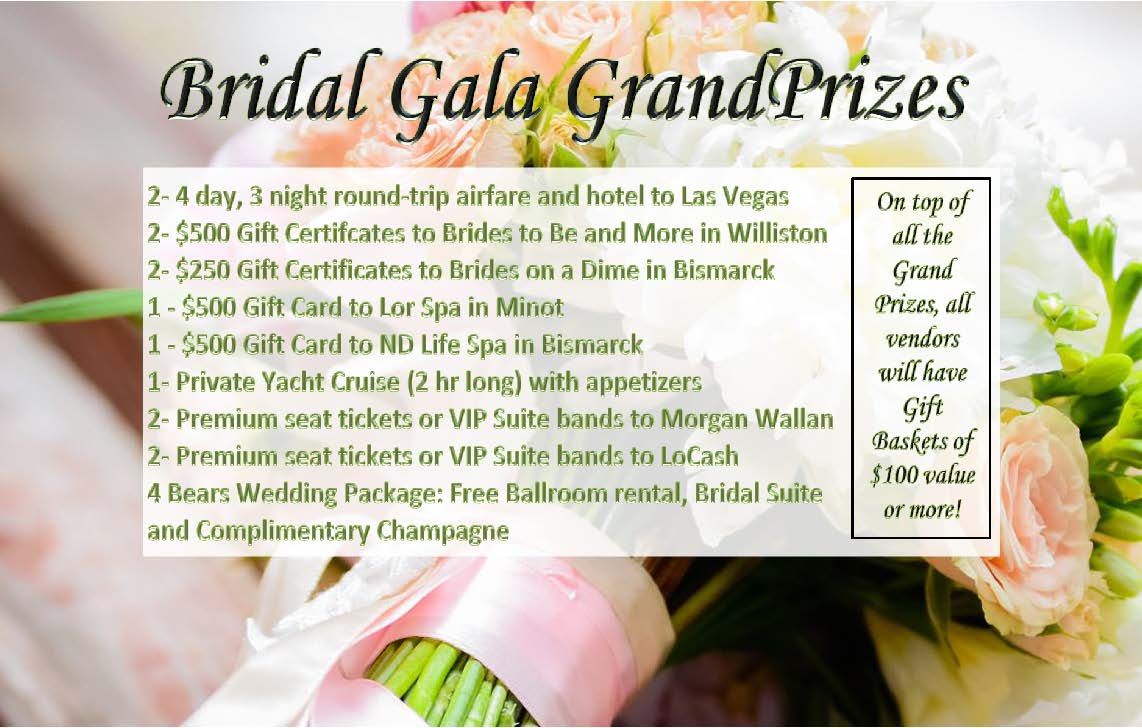 VIP access to the Gala starts at Noon … $40 (includes Hunks ticket)
General Admission at 1 PM … $20
Bridal Runway … 4-5 PM
Live Entertainment, Hunks the Show … 8 PM; $20, tables of 8 in front of stage $150
Hunks the Show: THE PERFECT GIRLS NIGHT OUT®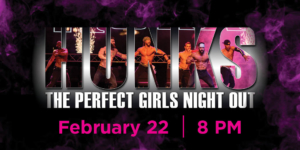 Hunks the Show is the world's foremost exotic male dance show on tour. The production is an electrifying, high-energy performance showcasing some of the sexiest men alive as they sing, dance, and strip in choreographed routines to thumping beats and dazzling light shows. Millions of women around the world have experienced the heat and thrill of the HUNKS, and now it's your turn. Come and see one of the best all male dance shows in the world, and find out what all the fuss is about.
You do not need to attend the Bridal Gala to attend Hunks.
Event open to 21 years and older
Tickets on sale now!
Fun Bus to Hunks the Show
$45
Package Includes:
Round Trip Fun Bus Transportation
1 Ticket to the Show
$20 in Free Slot Play
2 Free Beverages
BISMARCK BUS
The Stadium Sports Bar – 1247 W Divide Ave, Bismarck, ND
Depart at 4 PM from The Stadium Sports Bar to casino | Depart from casino at 11 PM
WILLISTON BUS
The Sports Den Bar – 1804 2nd Ave W, Williston, ND
Depart at 5 PM from The Sports Den to casino | Depart from casino at 11 PM
MINOT BUS
Book and Pay at The Pour Farm
Depart and return to: The Pour Farm – 201 37th Ave SW, Minot, ND
Depart at 5 PM from The Pour Farm to casino | Depart from casino at 11 PM
Interested in being an exhibitor?  More details here.
Contact Kayleigh at 701-421-7482 or Jody at 701-421-0641 with questions.