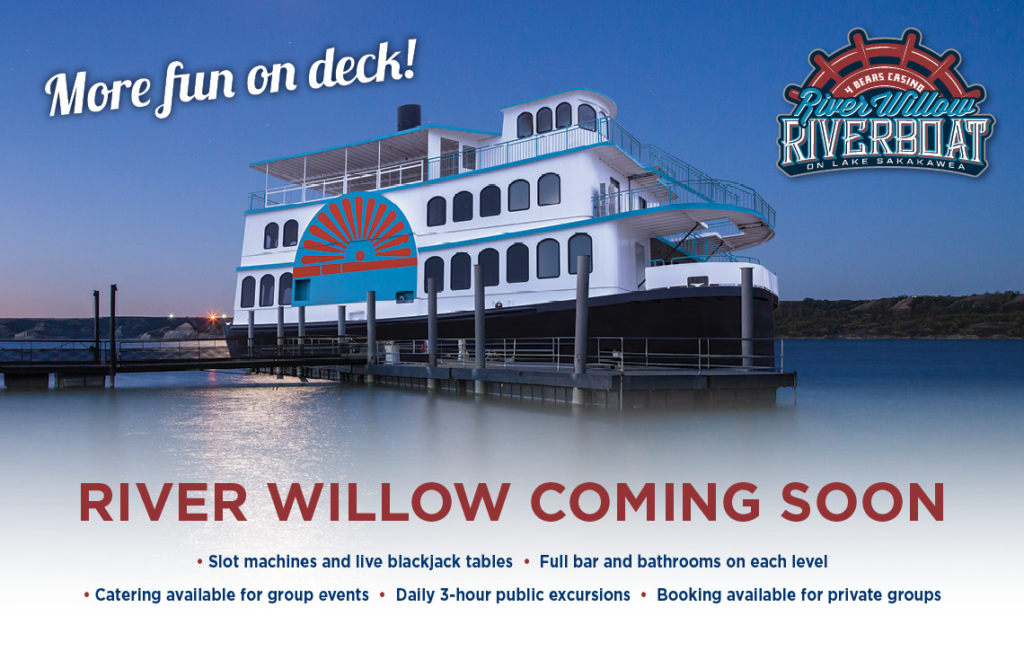 River Willow will be launching soon! Check back here for details. Thank you!
At nearly 80 feet long, the River Willow is 4 Bears Casino's new flagship gaming riverboat. A cruise on lake Sakakawea will be the highlight of your summer. Experience three decks packed with entertainment and fun you won't want to let pass by. Are you ready to hit the water?
RIVER WILLOW HIGHLIGHTS:
• 50 slot machines
• Live blackjack tables
• Full bar and bathrooms on each level
• Catering available for group events
• Daily 3-hour public excursions; early afternoon, mid-afternoon and early evening
• Booking available for private groups
Call Jody Two Crow at 701-627-7554 for reservation details. Watch our social pages for updates on the big unveil.
Weather may cause cancellations, and we reserve the right to change or cancel public tours without notice. Public rides booked in advance that are replaced by a larger private group will be contacted for the next available public ride.