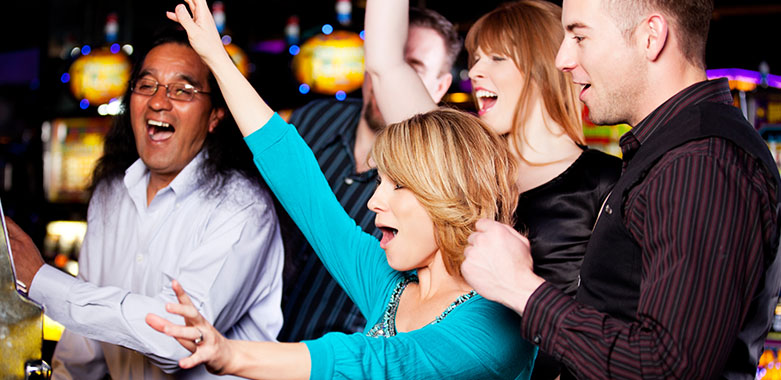 The 4 Bears Casino & Lodge Winners Club includes jackpot winners who are members of our Players Club. Browse the winners below, and sign up for our Players Club to start the process of joining these lucky folks.
April 3 , 2021 – May 29, 2021

More than 2,799 winners have won more than $6,557,667!
Jackpot Hot Shots Winners
Big Winner Spotlight
A Plaza North Dakota man won $573,664.96 playing a progressive slot  at 4 Bears Casino & Lodge. The jackpot was pulled from the 5 Dragons Grand slot machine by Michael Edwards. Michael works nearby and visits 4 Bears Casino about twice a month. He plans to use his winnings to pay off his bills.
"It is always great to see our players win big," said 4 Bears General Manager Patrick Packineau. "When they are happy we are happy."
Other Big Winners
April – May 2021
$9,000
4/3
Triple Cash
$10, 711
4/9
Return of the Sphinx 3D
$27,000
4/10
S'mores
$20,636
4/10
Wicked Winnings III
$20,135
4/14
Flower of Riches
$8,314
4/16
Wonder 4
$40,000
4/18
Triple Lucky 7's
$10,724
4/23
Diamond Eternity
$10,030
4/28
Rhino Charge
$17,005
4/30
Dancing Drums Explosion
$20,000
5/2
 Game King
$22,500
5/8
Triple Zesty Hot Peppers
$27,000
5/9
Triple Cash
$10,905
5/13
Dragon Lights Mystic Falls
$12,063
5/19
88 Fortunes
$27,000
5/22
S'mores
$27,000
5/22
Triple Lucky 7's
$11,910
5/25
Best Things In Life
$16,500
5/26
US Ace
$21,900
5/29
High Stakes