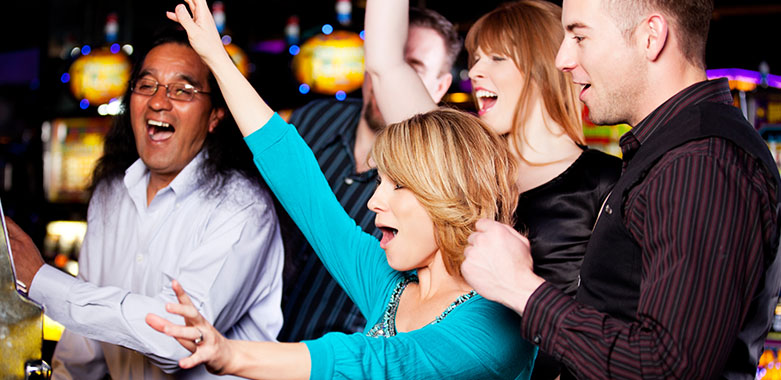 The 4 Bears Casino & Lodge Winners Club includes jackpot winners who are members of our Players Club. Sign up for our Players Club to start the process of joining our winners.
!!BIG WINNER!!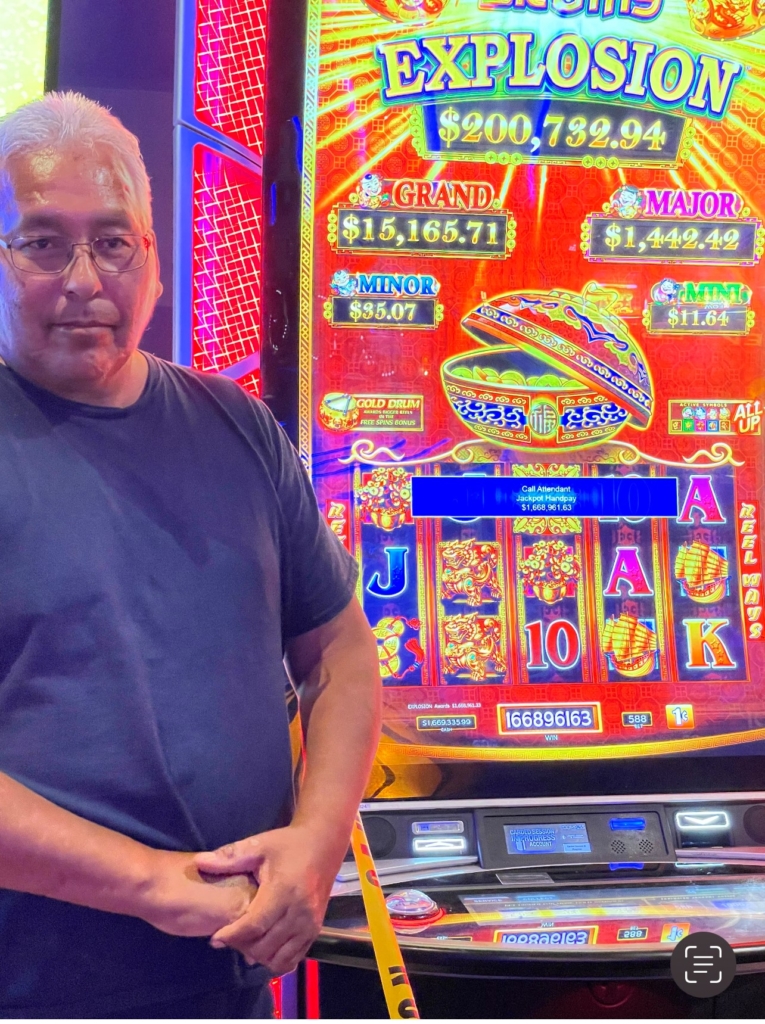 Congratulations, Elton Spotted Horse, for winning $1,668,961.63 on Dancing Drums Explosion on June 17, 2022!
August 1-September 30, 2022

More than 3,756 winners have won more than $8,358,505!
Date:              Theme:                                              Amount:
8/8/2022    Game King                     $27,550.00
8/10/2022   Rakin' Bacon                    $14,867.50
8/11/2022   Buffalo Grand                    $9,990.00
8/11/2022   Orb of Atlantis                   $13,765.26
8/13/2022   Meow Meow Madness            $10,142.72
8/13/2022   5 Treasures Explosion            $21,649.89
8/13/2022   Playboy Platinum                $8,790.71
8/14/2022   Magic Pearl                           $16,574.49
8/20/2022   The Hobbit                       $11,736.71
8/20/2022   High Voltage Power              $40,318.00
9/1/2022    Mucho Dinero                    $25,000.00
9/3/2022    Sahara Gold                        $13,474.59
9/3/2022    High Stakes                         $10,330.46
9/4/2022    Game King                      $14,500.00
9/8/2022    Phantom of the Opera             $25,000.00
9/13/2022   Tarzan                          $8,273.40
9/14/2022   Jekyll & Hyde                        $50,000.00
9/23/2022   Fu Nan Fu Nu                    $17,328.00
9/24/2022   Diamond Eternity                $32,947.97
9/29/2022   Force of Babylon                 $16,440.60