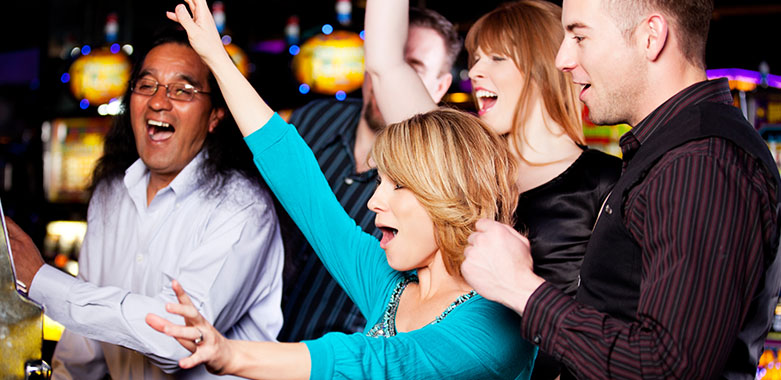 The 4 Bears Casino & Lodge Winners Club includes jackpot winners who are members of our Players Club. Browse the winners below, and sign up for our Players Club to start the process of joining these lucky folks.
September – December 2020

2,736 payouts for a total of $6,515,076!
Jackpot Hot Shots Winners
Big Winner Spotlight
A Plaza North Dakota man won $573,664.96 playing a progressive slot  at 4 Bears Casino & Lodge. The jackpot was pulled from the 5 Dragons Grand slot machine by Michael Edwards. Michael works nearby and visits 4 Bears Casino about twice a month. He plans to use his winnings to pay off his bills.
"It is always great to see our players win big," said 4 Bears General Manager Patrick Packineau. "When they are happy we are happy."
Other Big Winners
October – December 2020
$25,000
12/4
Mucho Dinero
$11,485
12/4
Best Things in Life
$27,000
12/10
Triple Lucky 7's
$10.020
12/11
Smokin'777
$10,616
11/13
88 Fortunes
$27,000
11/21
Triple Zesty Hot Peppers
$27,000
11/22
Triple Lucky 7's
$10,900
11/26
Wicked Winnings II
$22,575
11/27
Black and White 7's
$27,000
11/29
Triple Lucky 7's
$27,000
11/29
Triple Zesty Hot Peppers
$70,228
10/3
Lady Godiva
$17,288
10/3
High Stakes
$13,727
10/4
Rue Royale
$10,763
10/4
Happy Lantern
$27,000
10/8
Triple Lucky 7's
$18,504
10/9
Montezuma
$76,965
10/16
Lady Godiva
$25,000
10/21
S'mores
January 2020
$12,000
1/1
Tabasco
$8,156
1/5
Montezuma
$56,026
1/9
Lady Godiva
$14,302
1/12
Happy Lantern
$50,000
1/13
Mucho Dinero
$27,000
1/17
Triple Lucky 7's
$40,000
1/17
Triple Lucky 7's
$22,170
1/19
88 Fortunes
$12,850
1/24
Magic Pearl
$20,000
1/28
High Voltage Bonus