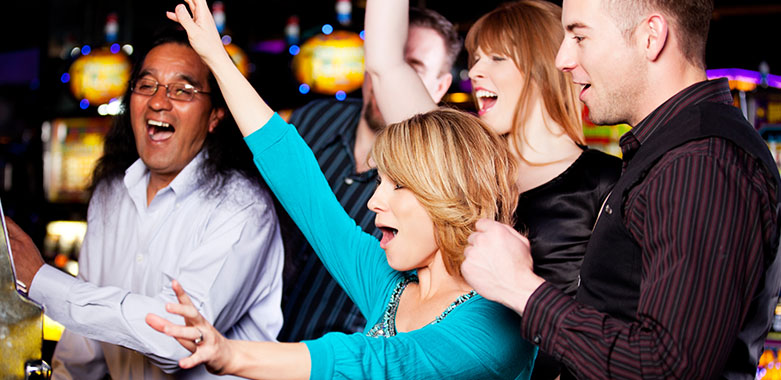 The 4 Bears Casino & Lodge Winners Club includes jackpot winners who are members of our Players Club. Sign up for our Players Club to start the process of joining our winners.
!!BIG WINNER!!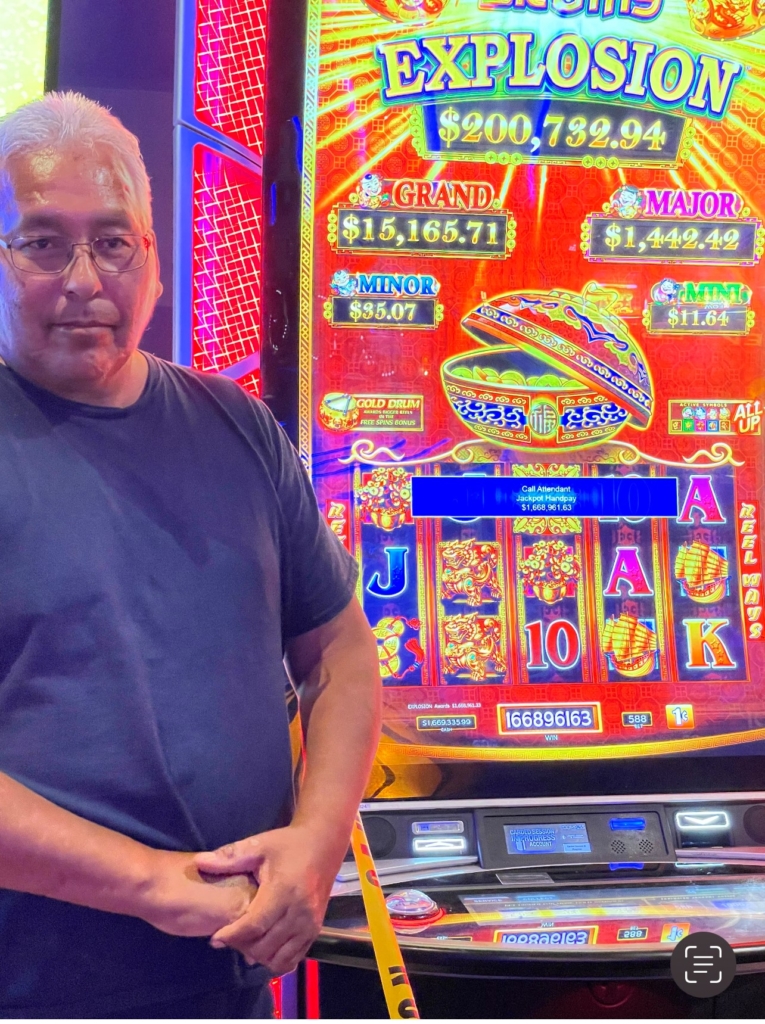 Congratulations, Elton Spotted Horse, for winning $1,668,961.63 on Dancing Drums Explosion on June 17, 2022!
June 1-July 31, 2022

More than 4,083 winners have won more than $8,928,973.17!
Date:                         Theme:                                                                Amount:
6/2/22            Wild Sapphires                           $10,403.77
6/8/22            Mucho Dinero                           $50,000.00
6/9/22            Fu Nan Fu Nu                           $9,903.60
6/10/22           Captain Riches                          $8,075.62
6/17/22           Dancing Drums Explosion                $1,668,961.63
6/21/22           Top Shelf                               $62,600.00
6/21/22           Triple Zesty Hot Peppers                  $27,000.00
6/22/22           Orb of Atlantis                          $15,260.92
6/26/22           Dancing Drums Prosperity               $15,940.82
6/29/22           High Stakes                            $21,374.36
7/7/22            Jekyll & Hyde                           $25,000.00
7/9/22            Route 66                               $17,946.80
7/9/22            Triple Double Lucky 7's                  $30,000.00
7/13/22           Kronos Father of Zeus                    $11,205.76
7/15/22           Epic Fortunes                           $13,243.60
7/16/22           Triple Cash                             $27,000.00
7/17/22           Aztec Chief                             $8,616.70
7/21/22           Mystic Falls                            $16,880.44
7/28/22           Triple Zesty Hot Peppers                $60,000.00
7/31/22           Meow Meow Madness                   $10,350.07