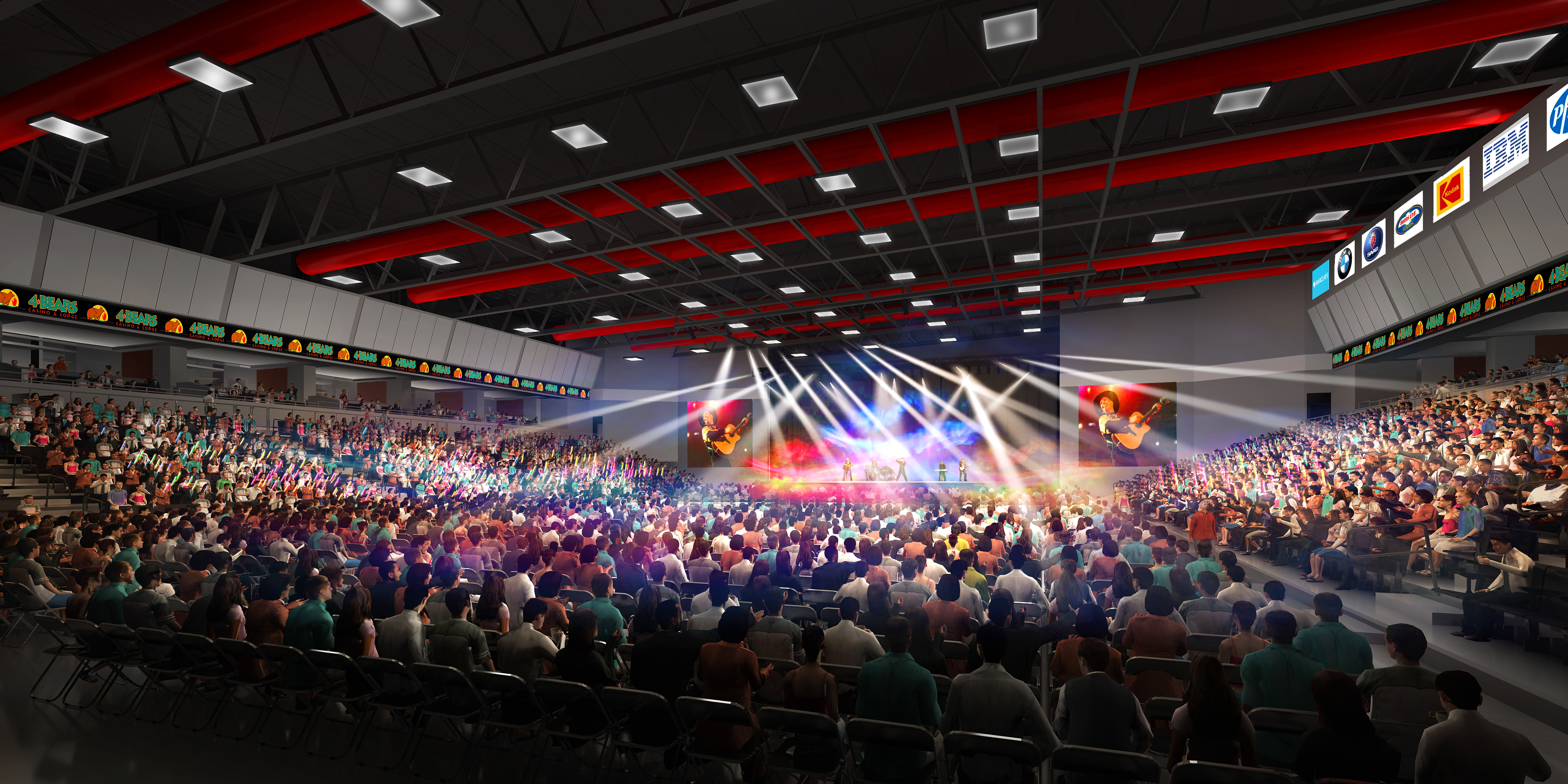 4 Bears Event Center
Make the 4 Bears Event Center your ticket to the best entertainment in the Bakken! We're proud to bring you national music acts, boxing, cage fighting, rodeos and more. The 4 Bears Event Center and catering staff are also available to host wedding receptions, seminars and business expos. Let us help you with the perfect affair!
Contact our events manager: 
Call: 800.294.5454 ex. 7538
Email: eventsmgr@4bearscasino.com
Events & Entertainment
There's ALWAYS something going on in our event center. Join us for rock, country and other great concerts, live boxing, shows, basketball and other sports games, live rodeo action and more!
Don't miss out on the Fun Bus to concerts and events, where you let us do the driving for you, and there are plenty of things to do before and after concerts. While you're here, visit 4 Bears other amenities:
Concerts
Sporting Events
Rodeos & Bull Fighting
Event Center Bag Policy.
Security Control Event Bag Policy
Beginning June 1, 2019, an increased safety control measure for 4 Bears Casino events was initiated. Each person attending any event in the Event Center will not be allowed to carry in or bring any closed bags, however the following bags will be permitted:
Each person may carry one clear plastic or Ziploc bag into the event and a small clutch purse no larger than 5" x 7" with or without a handle or strap.
Each ticket holder including children are allowed to carry the approved bag into the event.
Event screening and a search of all items carried in will take place prior to entry.
There is no safeguard or place to store any prohibited bags, guests will be asked to return the prohibited article to their vehicle or room if staying at the Lodge.
Diapers and wipes may be carried in a clear bag but no diaper bags are permitted.
If needed for the Event blankets are permitted but must be carried in loosely (Native Celebrations).
Casino Management has approved and determined this increased safety measure to be proactive. This safety practice is used as a deterrent to reduces theft of property, and drug activity.
The purpose of this safety measure will also reduce items of criminal nature from being taken into Casino events such as; drugs, drug paraphernalia, knives, guns and other.
This policy may be amended by entertainer contract to increase security controls announcements will be posted at the event.